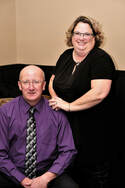 Like everyone else out there the upcoming spring market is upon us and it has its challenges from both buyers and sellers. Not enough inventory out there, or there may be a few listings out there, but they may be already spoken for!! Challenging not only for those looking and selling but for myself also as the professional real estate photographer!!
Can I get there fast enough to take the photos of the listings, turn the photos out faster for the agents, then get them posted as soon as possible!! You bet I can!! I work hard to make things work in their favor!!
Everyone nowadays has a challenge, to sell, to find a home, are we able to get the dream home for the price we want? With every challenge out there, every person hopefully has someone to discuss their options with an experienced professional in the correct fields they need.
Just like having your professional photos taken, they help sell your home, as well as having your home professionally staged. These are all aspects that assist your agent in marketing your home to it's best potential to prepare for the market.
Recently I attended the LSTAR AGM Trade Show at the Hellenic Centre, London, Ontario, the format was different this year as well as the location and longer hours. It was really nice to be able to have the times longer to be able to see the many agents and brokers who came through the trade show and had the opportunity to chat with them.
​
This year I personally gave away 3 Gift Baskets from my booth, made by Puddin' Baskets www.facebook.com/puddinbaskets/
Lynda always creates such masterpieces for my events!! Go check out her page and give her some "Likes"!!
The winners from this event were:
Mike OH, Sales Representative from NU-Vista Realty- he chose the spa basket
Rachel Powell, Sales Representative from Sutton Group-Select Realty-she choose the patio basket
Marty Gruber, Sales Representative from StreetCity Realty, London-he choose the car cleaning basket
CONGRATULATIONS TO ALL!!
THANK YOU TO ALL WHO PARTICIPATED IN THIS DRAW AS WELL!!